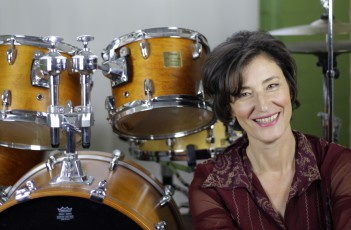 drum-lessons in Berlin!
I offer drum lessons for beginners, advanced and professional musicians of any age. I work with advanced teaching systems in my drumset lessons for you to become a good drummer. Drumming from the first hit to bandplaying! I support you in any kind of drum questions! My conditions are : 72/ 96/112 € monthly fee. Hit the Button to get in contact with me !
---
"Voucher for Drumset-Lessons" !
For your Voucher. Press the Button, fill out the Form and sent your request. Thank You !
Special offer !
Drumset-Book "Spielt Schlagzeug" with CD, a pair of drumsticks and two drumset lessons for only 92 € !
---
That's what our students say
Hi! Daniela is a great drumset teacher ! I'm learning so much! And it is all fun! Jaqueline
I worked with different drumteachers, but only with Daniela I found what I was searching for. Finally I'm learning drumming the right way ! Tim

Karte hergestellt aus OpenStreetMap-Daten | Lizenz: Open Database License (ODbL)